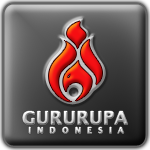 mempersembahkan
Features:
Has all features from the previous season

Add new stadiums (ingame edit)

Update transfer for some other teams.

Add new Launcher that allow you to select:

OF Database (Currently NPower database only)

Blur during match deactivator

AI cheat removal selector

Sound booster selector

Color tweaks selector

Nesa24's gameplay tweaks

Gamepad selector (Xbox, PS & Logitech)

Start screen selector (Kagawa, C. Ronaldo & Neymar)

Referee kit selector

GK gloves selector
Requirements:
PES 2013 [versi proper RELOADED] sudah terinstall

KONAMI PES 2013 DLC 1.0

G1SL 2013 Season 0.1.1 sudah terinstall
Download:
Bugs:
Beberapa balarupa melaporkan bahwa setelah mereka install patch, tidak bisa memainkan patch. Itu berarti PES2013 yang mereka install bukanlah versi RELOADED, tapi versi SKIDROW atau CLONEDVD. cara penyelesaiannya adalah wajib mendownload fix dt07.img untuk bisa membuat patch berjalan dengan baik. Untuk informasi lebih lanjut silahkan masuk ke link ini.
Please Find Them..